In this guide, I'll cover the basics of How to Add Cash to a Trust Wallet in just a few simple ways. Putting money into Trust Wallet is a rather involved process, however, following this method should make it easier.
You can make deposits into Trust Wallet using whatever cryptocurrency you choose, and the platform supports a variety of coins that are listed there. However, if you do not have a Binance Smart Chain on Trust Wallet, you will not be able to purchase or sell any currency or token on Trust Wallet.
Since you will not be able to do this, depositing other coins will be pointless. Each transaction incurs a network cost while using Trust Wallet, which is deducted from the user's balance on the Binance Smart chain.
You'll be able to deposit Binance Smart Chain on Trust Wallet if you follow the steps in this instruction. After that, you will be able to begin the process of purchasing and selling a variety of currencies and tokens.
Read Also How to Transfer from Trust Wallet to Coinbase Wallet 
How to Add Cash to a Trust Wallet
The Step-by-Step Guide to You can fund your Trust Wallet by following the few easy procedures that are outlined below.
1. In the very first place, you will need to make an account with Trust Wallet and then sign in to use it.
2. Select the Smart Chain option inside the Trust Wallet. To copy the BNB receive address, click the "Recieve" button.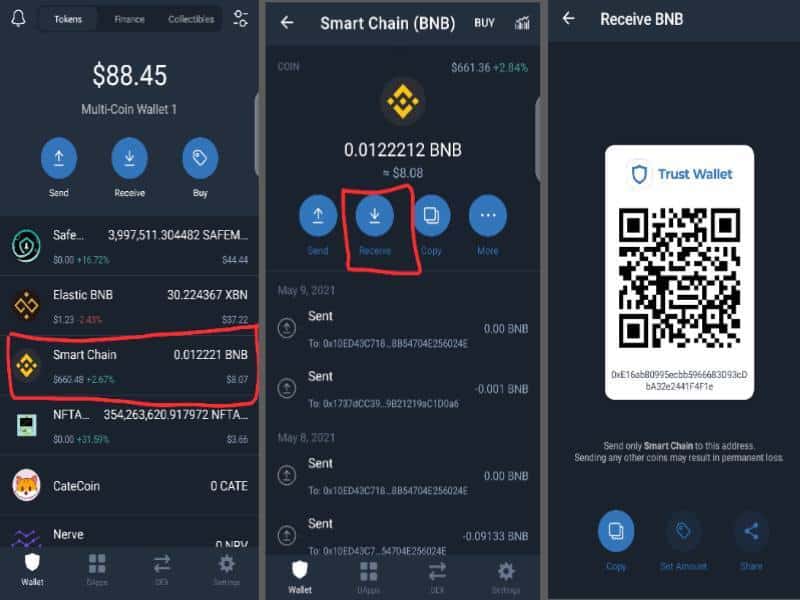 3. In order to deposit money into Trust Wallet, you need to have a Binance account. If you don't already have an account, you'll need to make one. After that, you should deposit USDT into it, and then convert any other coins or USDT into BNB.
4. At this point, sign in to your Binance account and go to the Wallets section of the site.
5. Go to the Crypto section and pick BNB under Withdraw.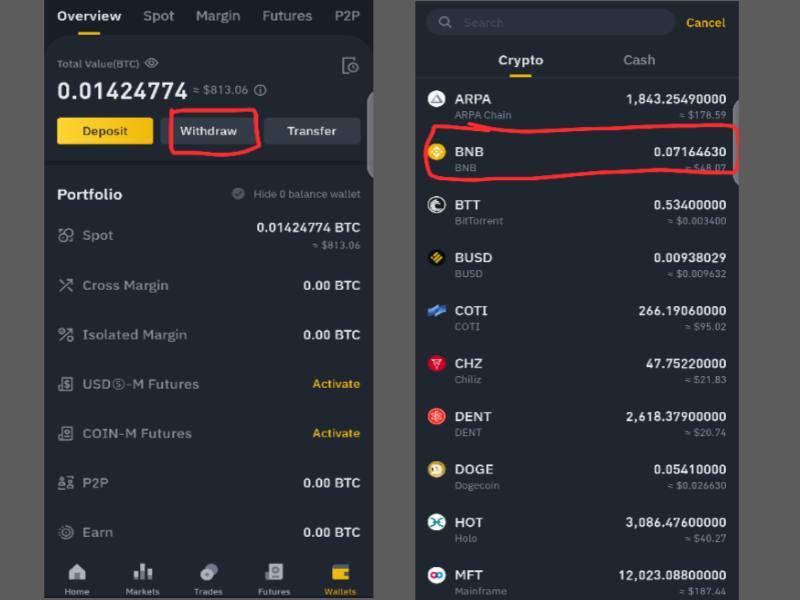 6. In the text box that just appeared, pastes the receiving address for Binance Coin that you copied from Trust Wallet. Under 'Network,' choose BEP20 (BSC), then input the desired amount before clicking the Withdrawal button.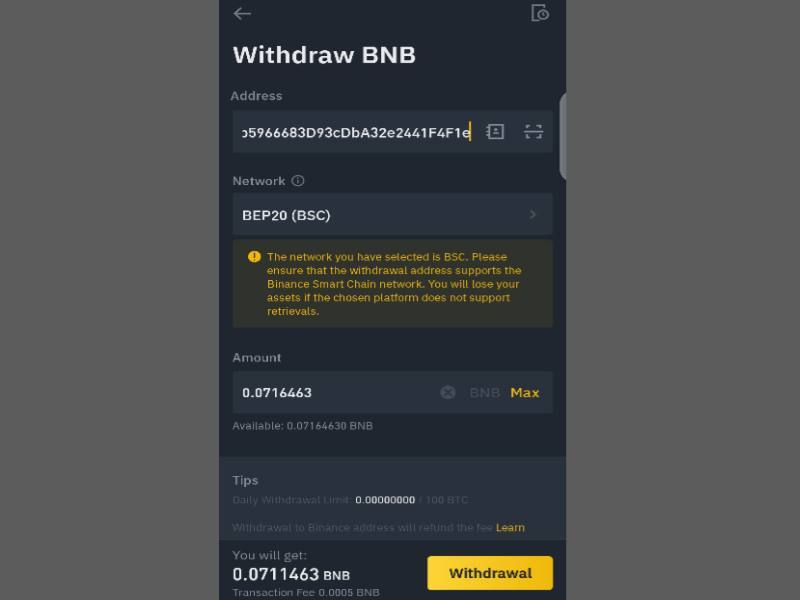 7. In the new window that has popped up, click the Confirm button. After that, you will be prompted to input the confirmation code that was provided to both the email address and mobile number associated with your account.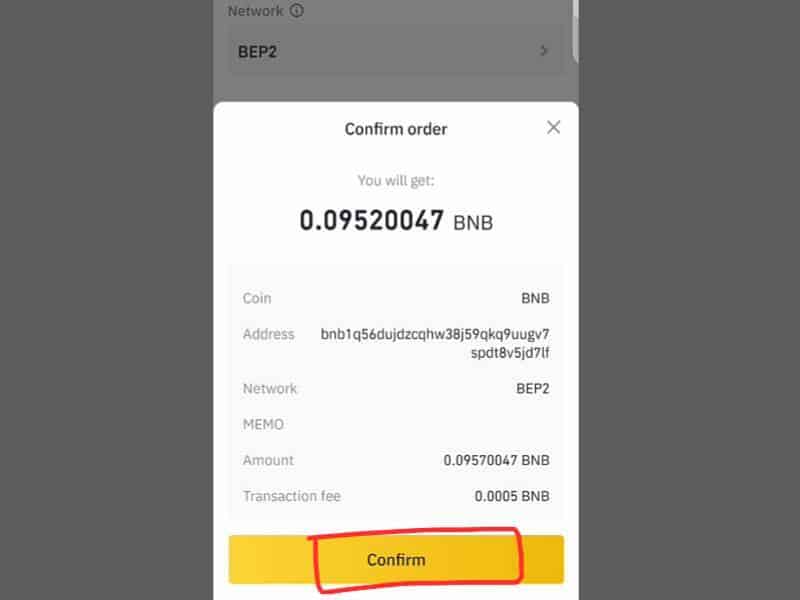 It may take a few minutes until the Trust Wallet displays the current balance of the Smart Chain. After you have it in your possession, you may immediately begin using Smart Chain to purchase or sell any token or coin. After you have made some money using Trust Wallet, you will easily be able to transfer that money to your bank account.
Conclusions:
I really hope that you find this tutorial on how to deposit money into Trust Wallet to be helpful. If there is someone on the friend lists you keep who is looking for this guide, then you should forward it to them.