If You are looking for How to Withdraw Money from Daraz Wallet 2022 to a bank account with Easypaisa or JazzCash? If that's the case, let me walk you through the process of taking money out of your Daraz Wallet.
The well-known internet marketplace in South Asia is known as Daraz, and it facilitates connections between millions of buyers and thousands of vendors. Daraz is an online marketplace where more than 40 million products are arranged in over 257 different categories and may be purchased with ease.
On occasion, you will find it necessary to cancel the order that you have placed using the Daraz app. Your Daraz wallet will be credited with the refunded amount so that you can use it to make more purchases or withdraw your money.
You have arrived at the correct location if you have decided that you do not wish to purchase the product and instead wish to withdraw it. I am going to walk you through the process of transferring money from your Daraz wallet to a bank account, an Easypaisa account, or a JazzCash account today.
Read Also I Covered Withdraw Money from Trust Wallet to Bank Account
How to Withdraw Money from Daraz Wallet to Bank Account?
Here are the steps required to transfer money from a Daraz wallet to a bank account.
1. Launch the Daraz app on your mobile device and sign in to your account.
2. Navigate to the "Account" menu and select "Daraz Wallet."
3. Click the "Details" link just under the available balance.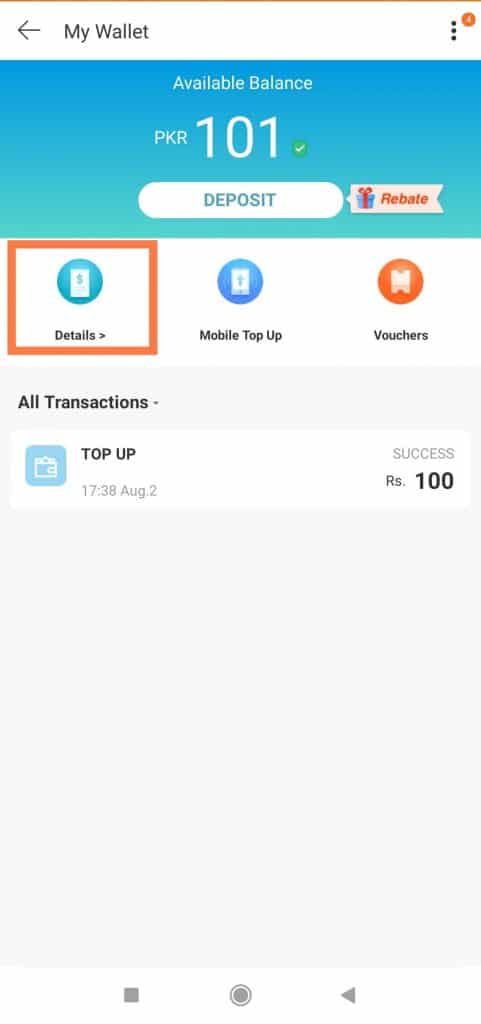 4. Here, you must click the Withdraw button beside the Refunds.
5. Enter the desired withdrawal amount and select your bank account.
6. Then, input the account owner's name, IBAN, and a bank branch, and click Withdraw.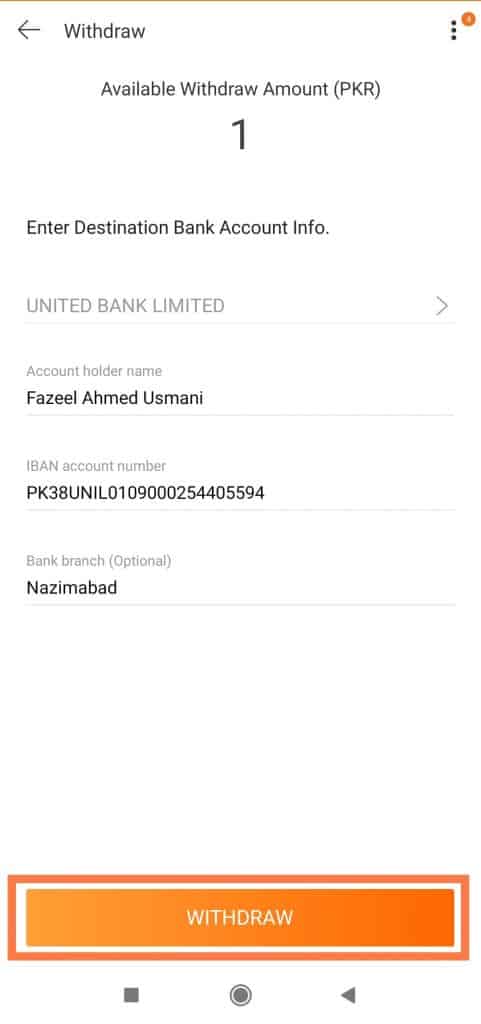 7. Now, choose the Verify by SMS Code option.
8. Enter the SMS code that was sent to your phone and click the 'Verify Code' button.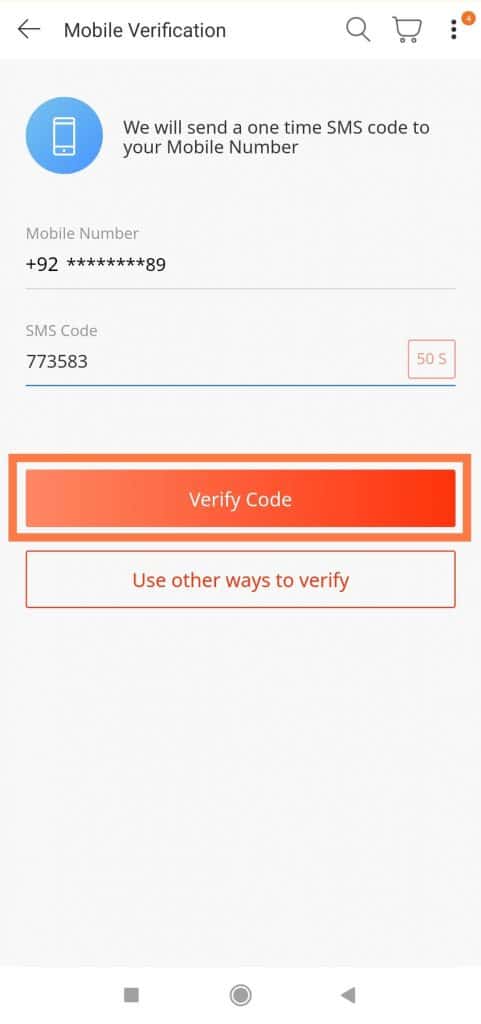 You have successfully transferred the money that was in your Daraz wallet to the bank account that you specified. Your money will be deposited into your bank account within five business days after it has been processed.
How to Withdraw Money from Daraz Wallet to Easypaisa
If you would like to transfer money from your Daraz wallet to your Easypaisa account, then you will need to proceed in the same manner as described above. It is sufficient for you to select the Tameer bank from the list of banks available to you. After that, enter the IBAN number and account name associated with your EasyPaisa account. After the withdrawal has been approved, it should take up to 5 business days for the money to show up in your EasyPaisa account.
How to Transfer Money from Daraz Wallet to JazzCash
We regret to tell you that Daraz has cancelled the JazzCash account as one of the available withdrawal methods. You also have the option of withdrawing money from your Daraz wallet into either your own bank account or the account of Easypaisa. In the event that your EasyPaisa account has been disabled, you will have the option to restore access to it at any time.
FAQ:
 How long does it take to withdraw money from Daraz wallet?
In 30 Minutes
Within the Daraz Wallet, there is also the option to initiate a transfer of a refund to a bank account.
Can you send money from Daraz wallet to easypaisa?
If you choose the Easypaisa Shop option, you will also have the ability to put cash into your wallet. You will need to visit an Easypaisa Shop within the next 24 hours with the token number that was issued to you via the Daraz app after you made your deposit selection.
Conclusions:
I definitely hope that this post on how to withdraw money from your Daraz wallet was helpful to you. If you found this post to be interesting and informative, you owe it to the people in your life who make regular use of the Daraz shopping platform to let them know about it.