I will teach you how to withdraw money from your Trust Wallet to your bank account in the following post. By following the steps in this guide, you will be able to withdraw money from your Trust Wallet and deposit it into your bank account with ease.
BEP2 and ERC20 tokens can both be stored in your personal cryptocurrency wallet, which is called Trust Wallet. Putting your money into different tokens that can turn a profit for you is a good strategy to use.
Now is the time to withdraw that profit, and all you need to do is adhere to the instructions in this guide in order to transfer money from your Trust Wallet to your bank account.
Read Also How to Transfer from Trust Wallet to Coinbase Wallet
How to Withdraw Money from Trust Wallet
This guide will walk you through the process of withdrawing cryptocurrency from Trust Wallet to Binance.
1. Before you do anything else, make sure that all of your coins and tokens are in the Smart Chain format on your Trust Wallet. If you are encountering an error with Pancakeswap stating that there is inadequate money, then you should follow the guide that has been provided in order to resolve this issue.
2. If you want to withdraw money from Trust Wallet, you will need a Binance account first. If you don't already have an account, you'll need to make one.
3. After logging in to your Binance account, travel to the Spot by clicking on the Wallets tab.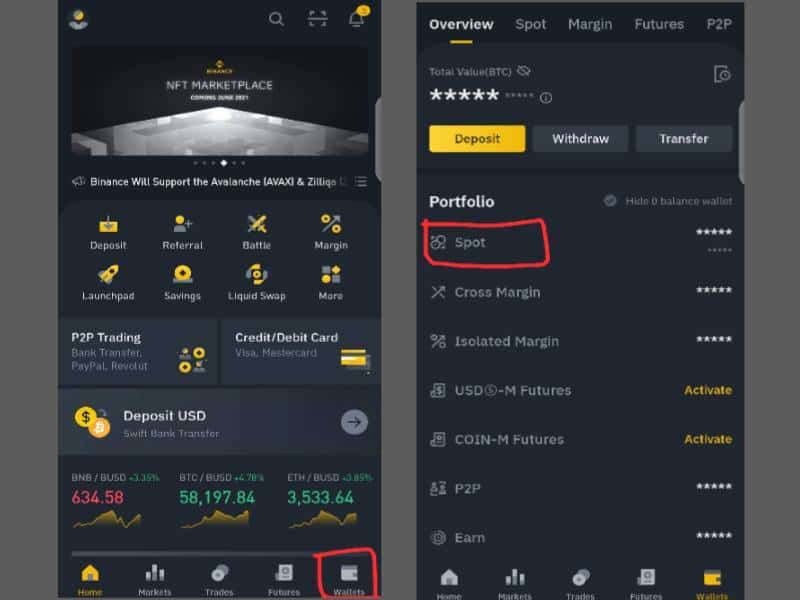 4. Select BNB from the drop-down menu under Deposit, then copy the address of the BEP20 wallet (BSC).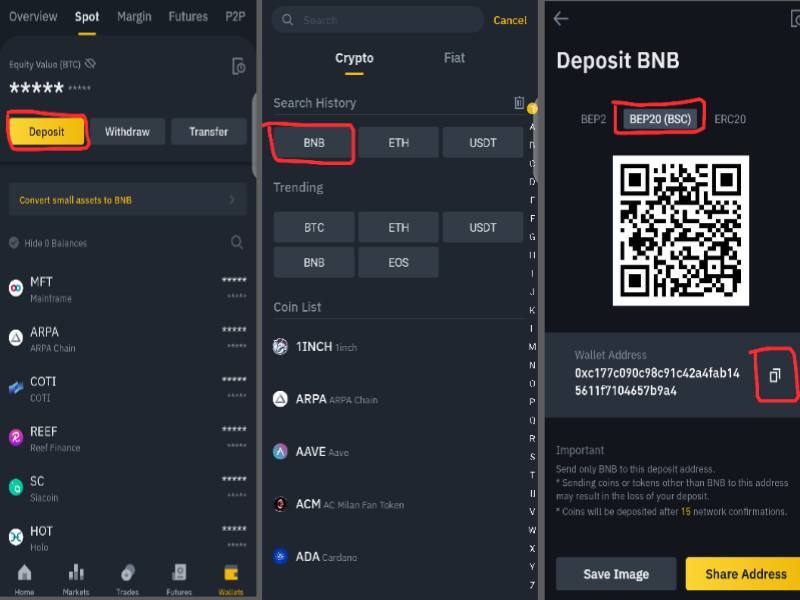 5. At this point, launch the Trust Wallet app and navigate to the Smart Chain section.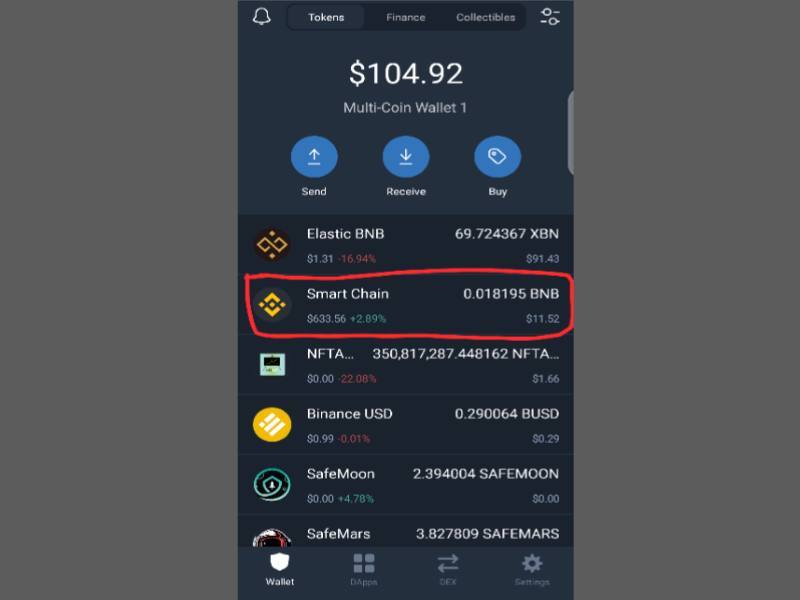 6. After entering the amount, click the Send button and then paste the BEP20 wallet address into the 'Recipient address' field.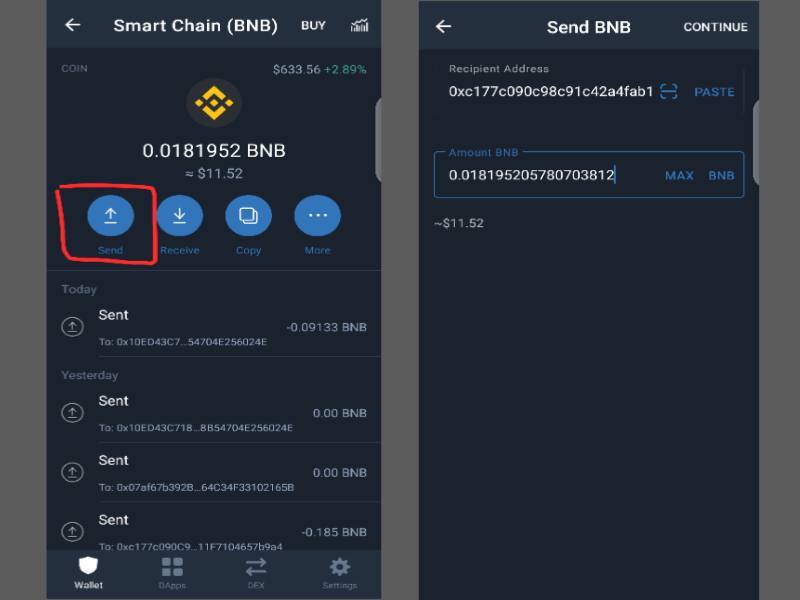 7. After a new window has shown, click Continue, and then tap the Send button. A few minutes will pass before the updated balance is displayed on your Binance account.
Withdraw from Binance to your Bank Account
Follow the instructions below if you want to withdraw money straight into your bank account from your account with us. This approach is only available on the desktop client and not on the mobile app for Android.
1. Navigate to your Binance account settings and change any coins you own to BUSD. You can use BNB for this.
2. Navigate to the Fiat & Spot tab by clicking the Wallet button.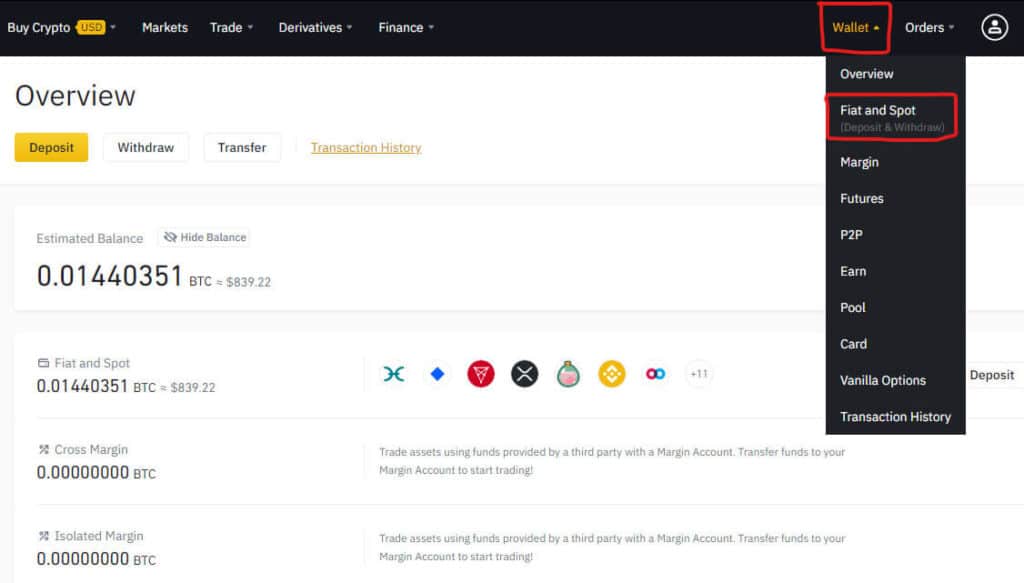 3. Verify that your Bitcoin USD balance is sufficient, and then click the Withdraw button.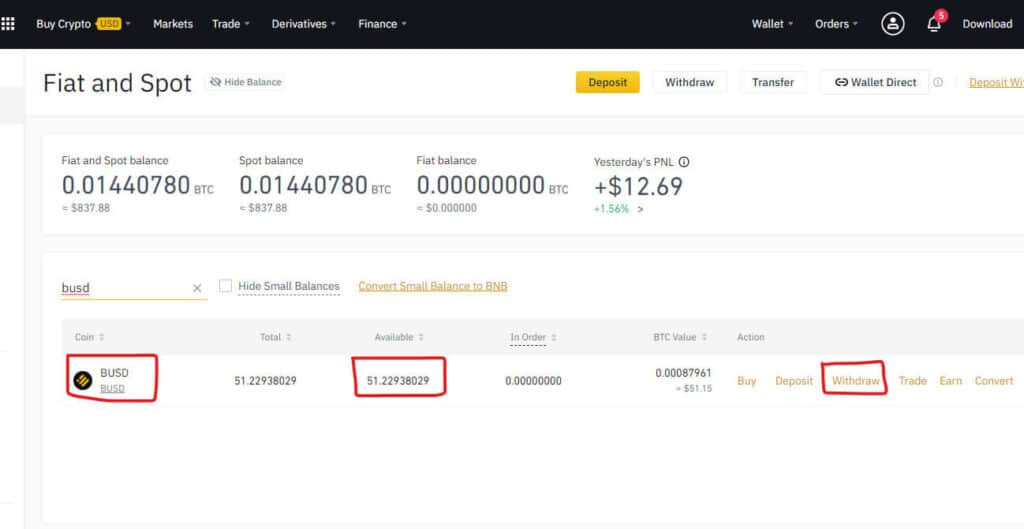 4. After selecting USD under the currency, click the Fiat button and then select Silvergate Bank (SWIFT). Additionally, input the amount, and then click the Continue button.
5. In the new tab, click the "Confirm Withdrawal" button after entering the Beneficiary account number, the Bank name, the SWIFT/BIC Code, and the Beneficiary address.
When you make a withdrawal through the Binance Fiat Exchange, you will be subject to a fee of thirty BUSD. P2P or peer-to-peer, transactions allow you to transfer funds to your bank account without incurring any costs.
Conclusions:
I strongly hope that the following instructions on how to withdraw money from your Trust Wallet to your bank account will be of assistance to you. In the event that everything goes according to plan, make sure to share this educational piece with your fellow Trust Wallet users.